The Hemingway Special ( Cocktail Tutorial & Story behind it )
January 31, 2023
2023-02-01 2:51
The Hemingway Special ( Cocktail Tutorial & Story behind it )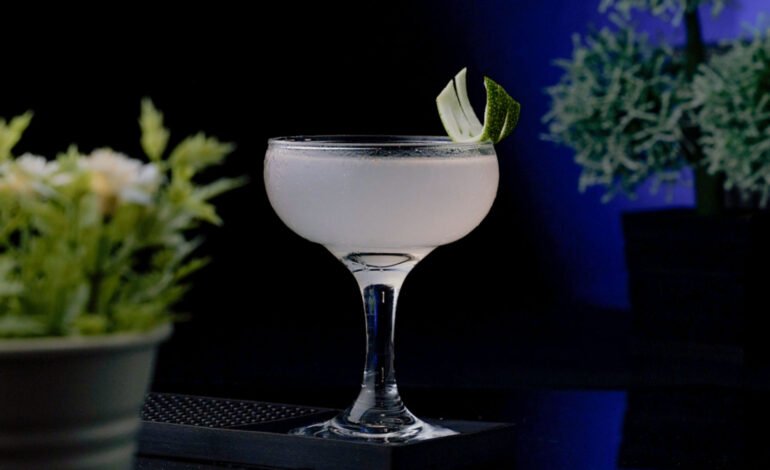 The Hemingway Special ( Cocktail Tutorial & Story behind it )
A Bathroom Adventure ?

Or so the story goes ! The popular novelist named Ernest Hemingway needed a bathroom and so he stopped into " Havana's El Floridita Bar " , it was a place next to the hotel where he lived during the 1930s.
As he was heading out he glimpsed at the bartender and noticed he is making a set of Daiquiris. He was well known not to pass on a drink so he took a sip. " Not bad " he said to the bartender " but I prefer them with no sugar and double the rum ". Funny enough the bartender proceeded to make him his drink the way he asked for it and named it after him !
"The Papa Doble ? The Hemingway Daiquiri ? El Floridita ?"
All of those are names that referenced the same cocktail that went through the century being modified and accommodated to each person's taste. 
Is it a good drink though ?
As it turns out that Hemingway had issues with diabetes  and did not want sugar in his drinks ( if alcohol didn't kill him, the sugar nearly would )
Hemingway's sugarless Daiquiri never really caught like for example the Dry Martini did. If you try one, you'll find it surprising that something can be so bland and so tart at the same time it is almost undrinkable . But it evolved over the years into something much better.

Argue all you want about the composition and history of a true Hemingway Daiquiri. The sugar got reduced at one point and grapefruit juice alongside with maraschino liqueur added at another point gave it a bit of depth and sweetness.

And eventually it got there !  It is a fine drink after all.
45 ml ( 1.5 oz )  White Rum
10 ml  ( 0.33 oz )  Maraschino Liquor
Half Lemon Squeezed
Half Grapefruit Squeezed
Garnish: Lemon Peel or Maraschino Cherry
Add the White Rum & Maraschino Liqueur into the Blossoming Cobbler Shaker using the Viny Double Jigger
Squeeze half a lemon & half a grapefruit inside
Add ice using the stainless steel ice scoop
Shake Well !
Double strain the cocktail into the Classic Coupe Glass
Garnish with a Lemon Peel
Should I Pre-Chill the Glass ?
Usually when you are serving a straight up cocktail into a Coupe/Margarita Glass such as this one, you would always want to pre-chill the glass because the cocktail's temperature is vitally important to its taste.
You can simply store the glass in your freezer or fill it with ice and let it sit for a few minutes, then remove the ice & pour the cocktail into it.
In our case we rarely pre chill the glasses when doing our videos, but that is just due to our preferences for the consistency in the glass's looks rather then the taste.
Do you normally pre-chill your coupe/martini glasses ?
Let us know in the comments !